3/29/18  There are still puppies available from the litters noted below.  They are now 4 mos old.  Also Diane Turner , Pacific Shelties has two males, one sable and white and the other a tri color, who are also 4 mos old.  All the hard work has been done -- UTD shots, health certificates, crate trained and working hard on potty training and leash walking.  Contact me at cessrick@gmail.com or Diane at pacific shelties@yahoo.com for more information.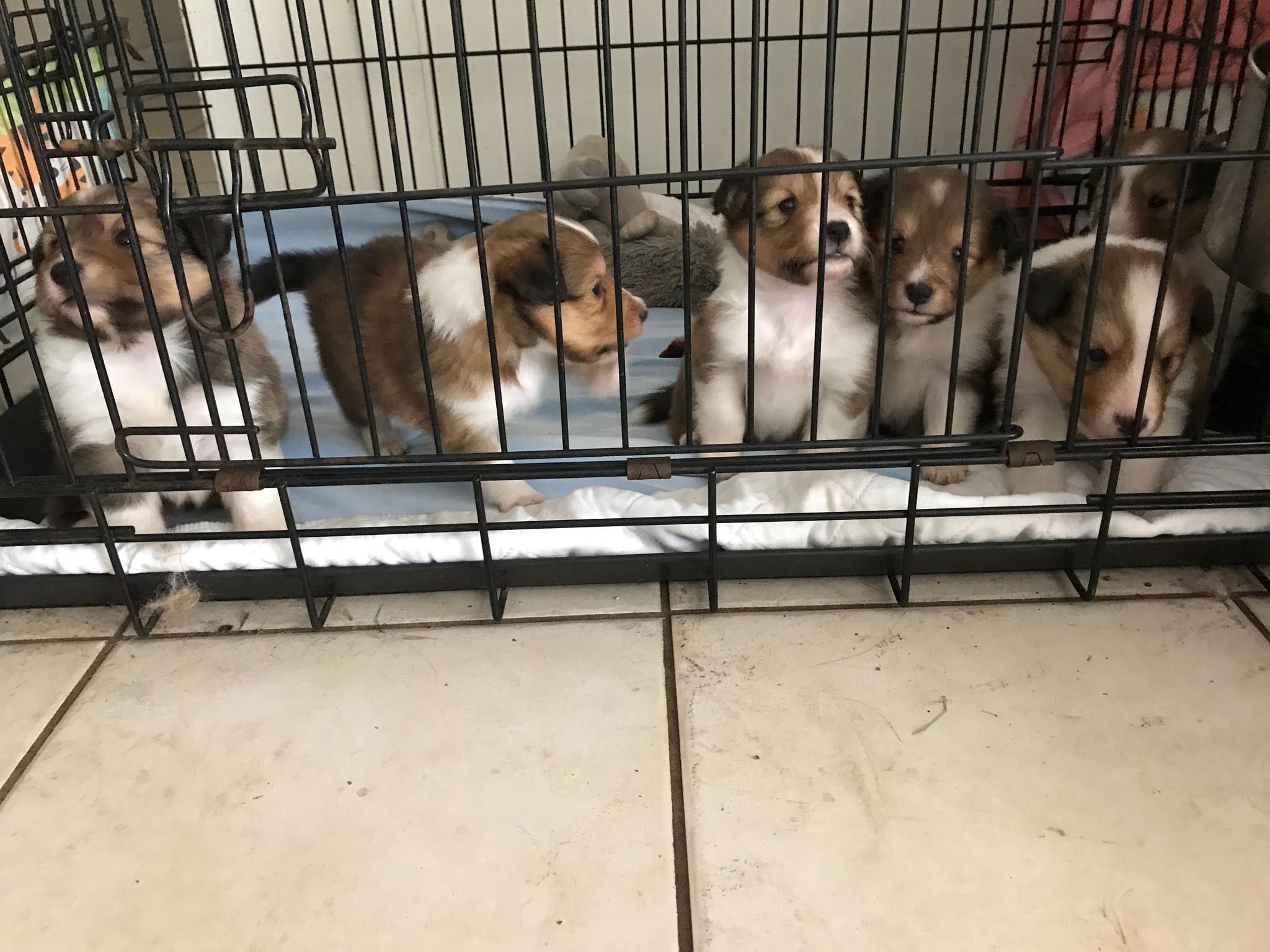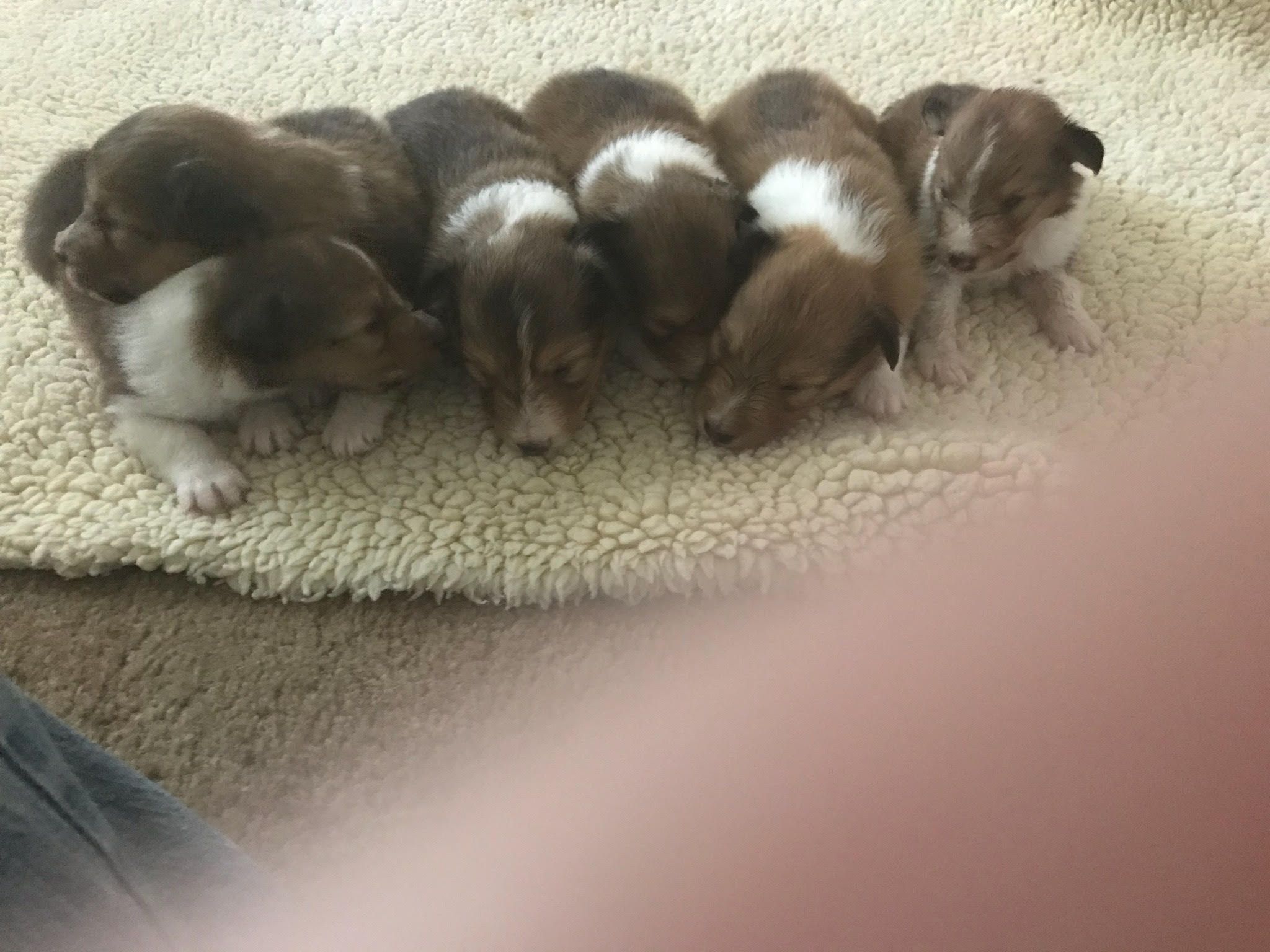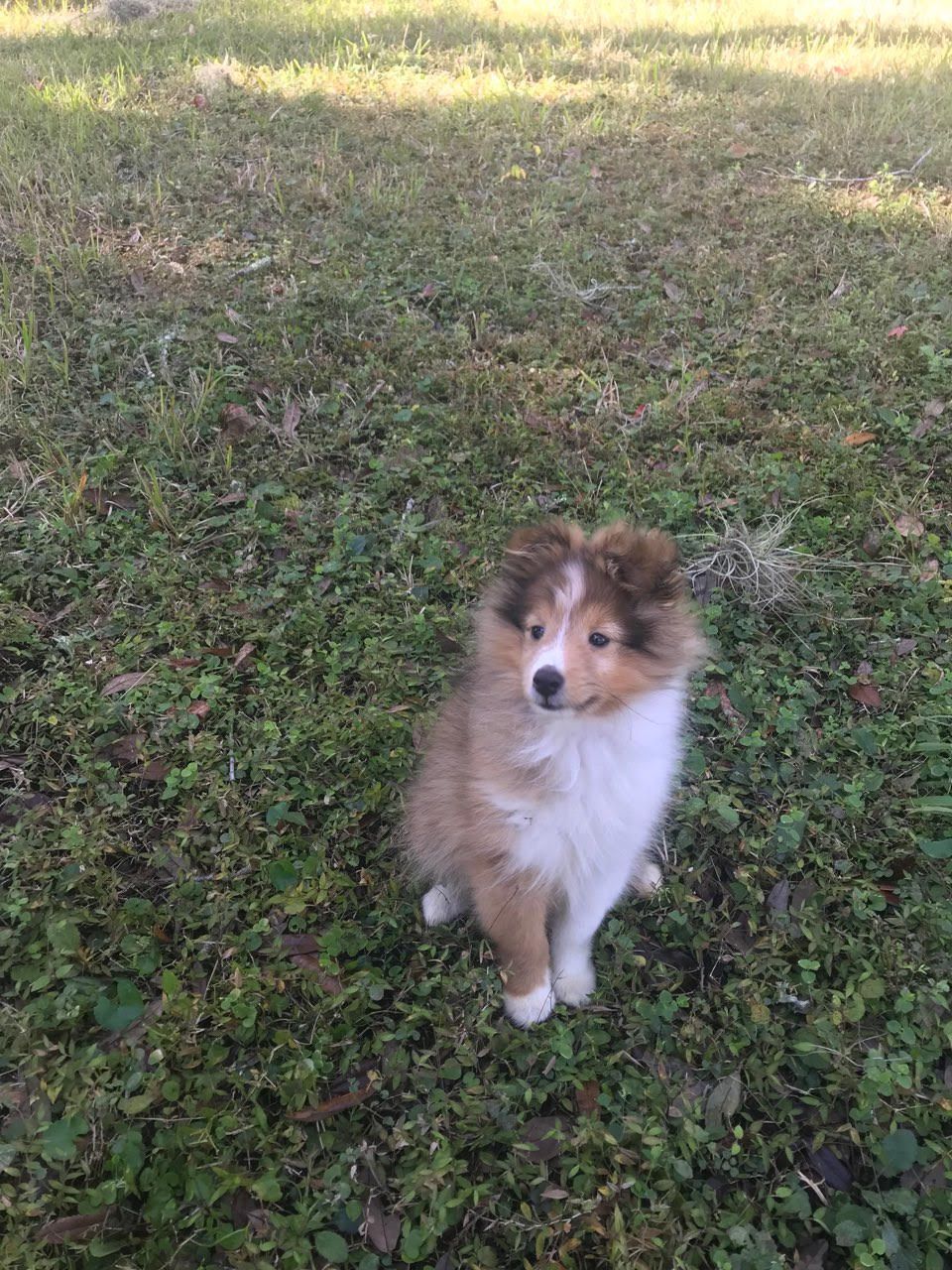 12/31/19 Puppies available - sable and white, born 11/27 (4 girls, 2 boys) an1212d 12/7/18 (4 boys, 2 girls) e mail to be placed on waiting list.  Deposits will be accepted after the holidays Ready for new homes beginning in February .   Pictures of the babies are here and on news and update page.  Diane Turner of Pacific Shelties also has two litters of puppies contact her at pacificshelties@yahoo.com.  We also have a darling 4 mo old male available
10/4/18  I have a sable and white male available, DOB 2/18/18 and 3 sable and white male puppies DOB 8/27/18.  E mail me at Cessrick@gmail.com for further detail.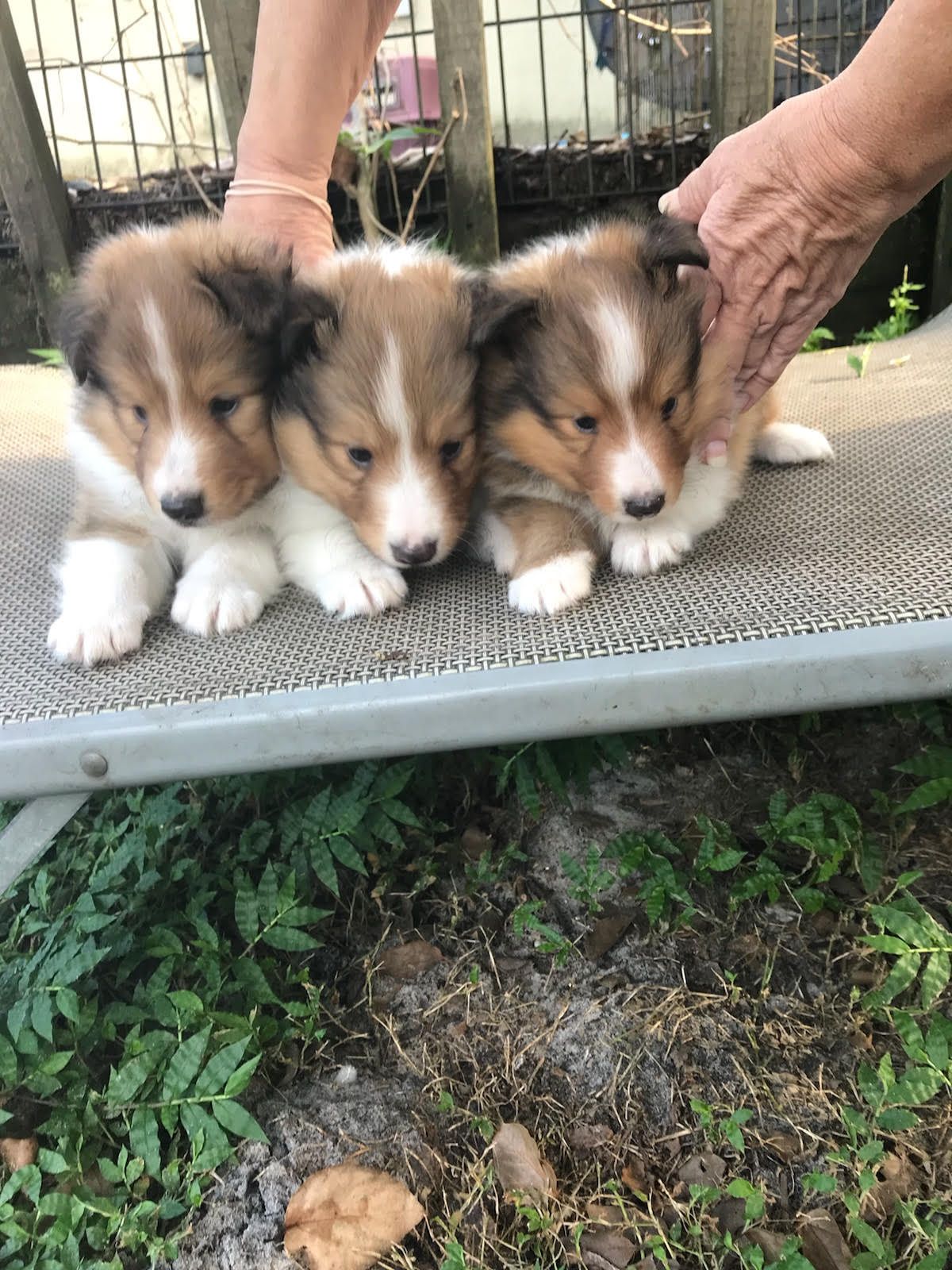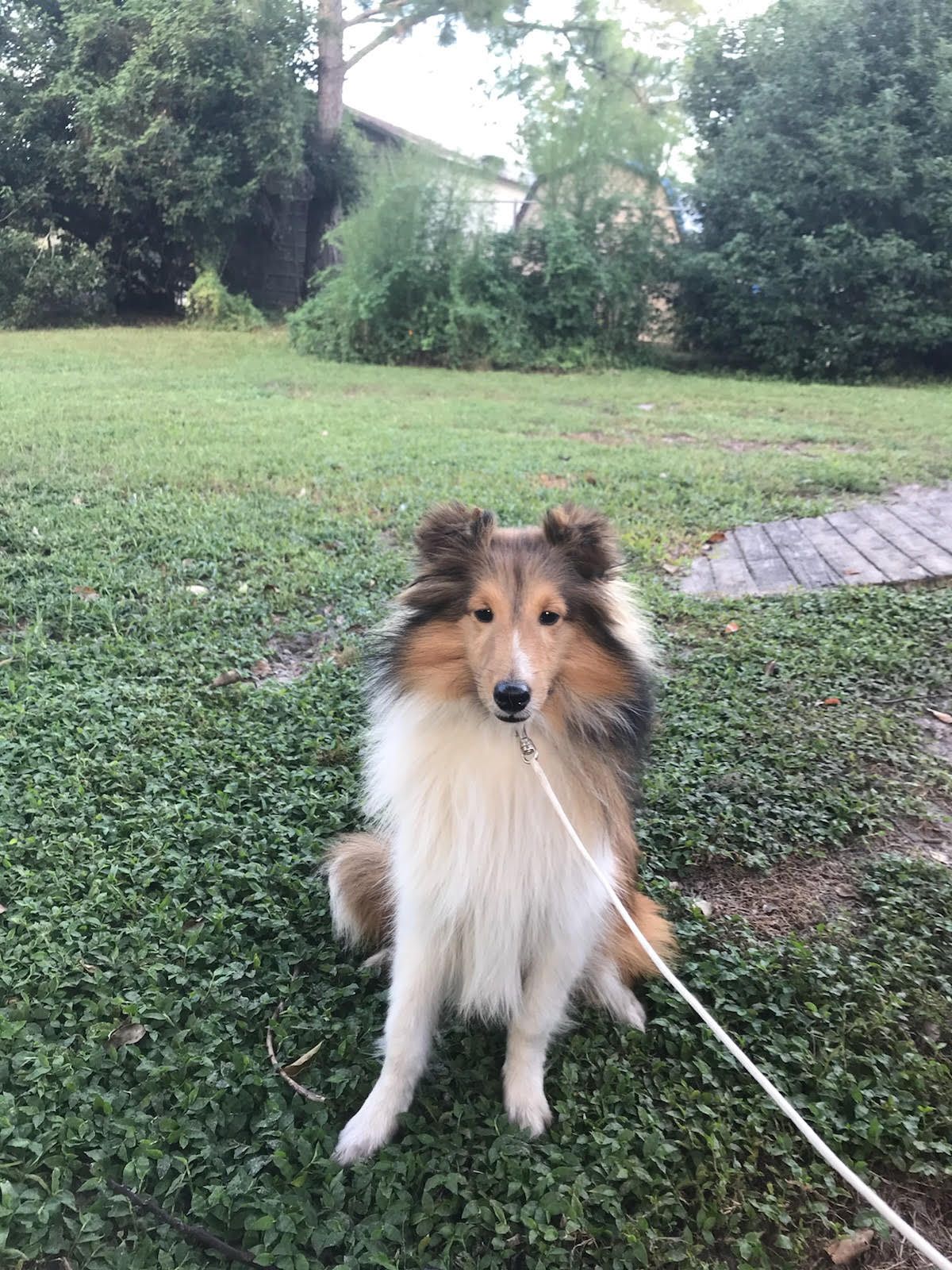 4/3/16 Stil waiting on Diva to come in as well as some other girls. They dont seem to be cooperating.  In the meantime, there are several adults available:
Tam -Tam - 4 yrs, sable and white 15 1/2 inches tall.  Needs to go to an active home, loves to run, play fetch with a tennis ball. Fenced yard required. Bark softened,
Dione - 5 years, sable and white 14 1/2 inches.  Needs special home with lots of patience, takes a while to adapt to new situations and people, but once she knows you is very loving. also loves to fetch tennis balls.  Fence is an absolute requirement for Dione.
Halo -  1/12 years, sable and white 14 inches tall. A real ball of fluff, very social, but also very busy.. Needs a firm hand or she will rule the house. Loves to fetch.  Fence yard required.
12/1/15 GR  Ch. Lorain's Prima Donna "Diva"  will be bred on her next season. If all goes as planned, she will be bred to Ch. Solange Surround Sound for an early spring litter..

11/11/15  Pacific Steal the Show "Stella" (pts) safely delivered a litter of 5, 3 girls/2 boys by Pacific Lets Have a Drink (Ch. Grandgables Lets Show off (WD ASSA 07) son.  All are fat and healthy. Taking deposits now.  Puppies will be ready for new homes January 11, 2014. Contact me for availability. cessrick@gmail.com. This will the be the last litter for this year.

9/10/15  Indy had only one lone survivor from a litter that was born 5 days premature. Baby Mira, born at 2 0z will be staying here for now until a determination on whether she will make size is made.

8/15/15  Pregnancy confirmed for Lorain's Road Race "Indy". She has been bred to Ch. Solange Curb Appeal "Curby". Puppies due September 18, 2015. Puppies will be available around Thanksgiving .Contact me if you wish to be placed on the waiting list.    this will be the only litter until Spring of next year.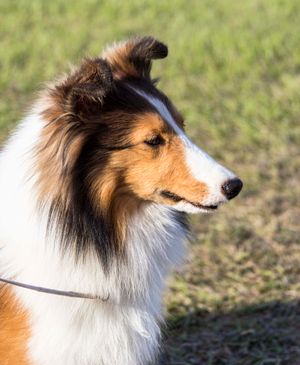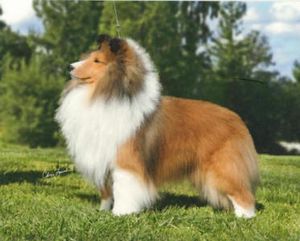 Depending on the outcome of the litter I may have a few young adults available.
Puppies available elsewhere:
Lorna Staab of Sta - A Bit shelties has  a one year old bi black male.   contact her at lorna.staab@hotmail.com
Anna Whiting, Highfield Shelties  has two litters of AOAC puppies. Contact her directly
If you are interested in any of the shelties of mine listed  above, contact me at cessrick@gmail.com. Due to new regulations by the USDA -I do not ship, if you wish to purchase  a dog, you will have to comp in person to pick it up.